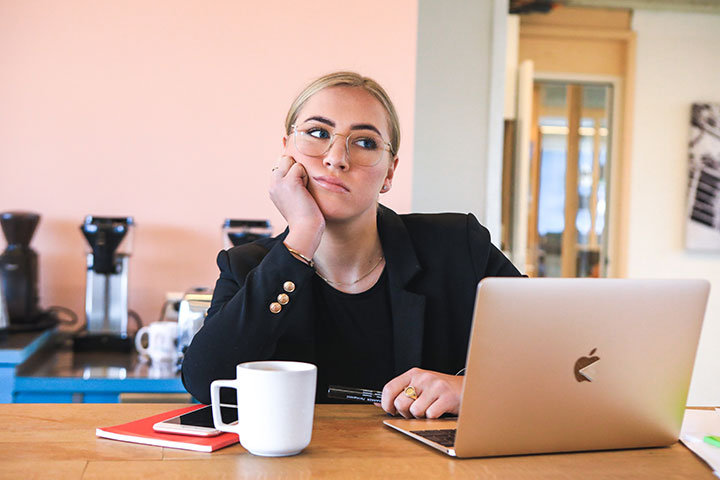 May 18, 2021 | 10:11 PM
4 Ways To Leverage Your Social Network For Job Search
In this day and age, our social network has been an effective tool to get to know other people. This technology did not only make the means of communication accessible, but it also made sharing of experiences, milestones, and achievements a lot easier. Facebook, LinkedIn, and Twitter are just a few of the many social networks that we have the luxury to use now to be able to reach people on a wider scale.
The rise of social networks and their advancements has been really promising. Today, LinkedIn already has an average of 690 million members and 50 million businesses on their website. At the same time, Facebook has a total of 60 million active pages for businesses. Not to mention that both social networks already have a job search feature within their website and application.
With this, it is no surprise that social networks are now used by many employers and various offshore teams in looking for an IT developer, a project manager, or any other key position for their companies. Also, now that a lot of companies and businesses are implementing work from home setup, recruiters have been using social networks to size up the qualifications and skill set of their applicants.
Curating your social network profile is now very important in gaining a step ahead of your job search. Here are ways to leverage your social network for your job search.
Be the Professional that you are!
It is vital that you give a professional vibe to your social network profiles. Start off with your profile photo. It is recommended that your profile picture in LinkedIn must strike a professional look. This will give employers the impression that you take your job seriously. Profile pictures for Facebook, on the other hand, can be less formal than LinkedIn. But keep in mind that you still need to look respectable. You must also be professional in the things you say, so avoid saying swear words and other profanities on your social network.
Think before you post.
Think twice before posting something on your social network. Even if you are in a work from home setup, refrain from posting your workout videos, grocery shopping, and other things that you are doing while currently on duty. This will give employers the impression that you just play around while working. This can also be very insensitive to other people who do not have the luxury to work from home.
Furthermore, posting provocative photos and videos as well as content related to drugs, alcohol, and other vices on your Facebook may greatly affect how an employer sees you. That is why you need to think before you publish anything on your social network.
Show them what you got!
Your social network can be your instant portfolio. If you are an IT professional, it is nice if you publish successful projects that you have done or you have been a part of. In the same manner, you can post the artworks that you have made if you are an artist or publish any poem or article that you have written if you are a writer. Just make sure to put a watermark on your creations so it will not get stolen or plagiarized.
Let them know you are searching.
Letting the employer know that you are actively looking for a job can make it easy for them to approach you and offer you a job opportunity. LinkedIn has an option to make yourself visible to employers by letting them know you are actively seeking a new job.
Social networks have been a great tool for us to look for jobs and for us to be seen by companies. But you must keep in mind all the things you do in your profiles because it will affect the chances of getting hired.
If you are an IT professional actively searching for a new job with competitive salary packages and work-life balance, then the Offshore team is perfect for you! Visit our careers page today to explore job opportunities that match your qualifications and skills!
Recent Post
Want To Find Out More?
Contact Us
Want To
Find Out More?
Talk to us and build your offshore team today!
Ready to Get Started?
Your email address will not be published. Required fields are marked with an asterisk (*).