Compensation and Benefits
Offshore Team is a British managed team where Filipino tech talent get work-life balance while enhancing and growing their careers. Our pool of competitive, results-oriented and experienced technology professionals deliver exceptional business value through our scalable and innovative technology solutions. We provide offshore staffing services to tech companies and revenue leaders, from pioneering start-ups to established global Fortune 500 corporations.
Go places in a company that has the excitement and energy of a start up with the stability of a global blue chip! At Offshore Team, we give you the tools to realize your potential and successfully shape your future. Plus, there are loads of rewarding perks and benefits that await you!
Above Average Base Salary
A well-compensated team tends to be more efficient. We ensure to pay our tech talent more than the industry average to build longer relationships and stronger teams of experienced workers.
Special Incentives Programme
Appreciation leads to great work. It's a part of our workplace culture to better motivate our tech talent through giving rewards and recognition for their hard work.
Flexible Work Arrangement
Work-life balance is an important factor in a healthy work environment. We give our employees flexibility in their work schedule to meet their personal or family needs.
Training Development and Mentorship
Every experience is a learning curve for career growth. We offer training development and mentorship to help our employees build their knowledge and skills, and develop competencies.
Full Coverage Healthcare Insurance
Health is wealth and we got you covered! We guarantee to provide our employees with comprehensive insurance coverage for all their health needs.
Paid Leaves and Holidays
Everybody needs a break from work to relax and unwind. We want to give our staff the time they need to recharge their batteries and hang out with their friends and family.
Diverse Working Environment
A variety of perspectives leads to more ideas together. We promote cultural diversity and inclusivity in our workplace to bring better tech innovation and solutions on the table.
Employee Engagement Activities
Activities make work more meaningful and enjoyable. We organise activities to strengthen the relationship between employees and their work, and to bring positive workplace experience.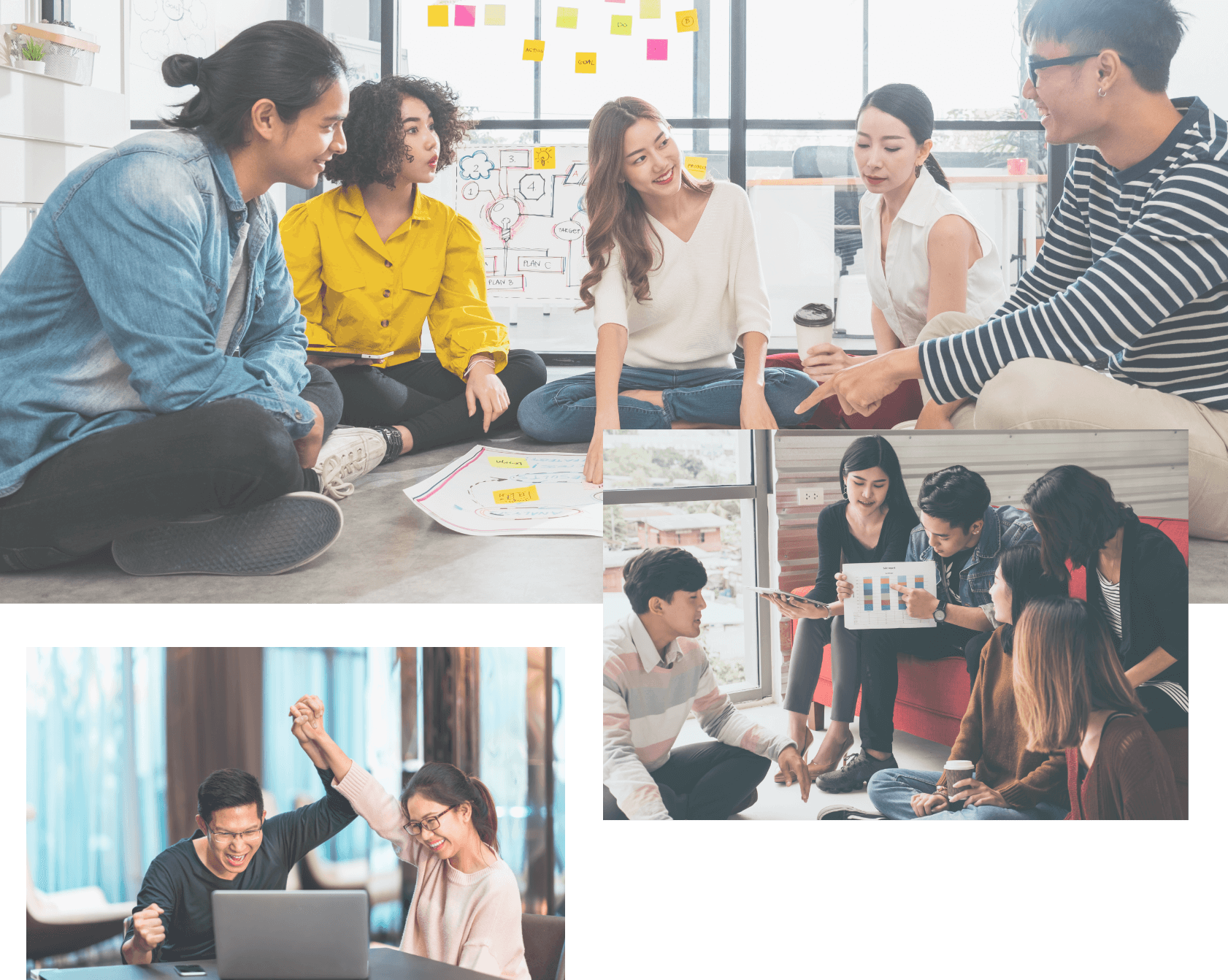 What Makes Us Different?
Enjoy a work-life balance at Offshore Team.
Offshore Team is a UK-managed IT organisation bringing the best of Filipino tech talent closer to firms and start-ups based all around the world. We don't just nurture career growth and development, but also encourage improvements and open collaboration among our employees. We take pride in our efforts making our star performers visible to the global forefront.
At Offshore Team, we see the ever-changing digital era in the software development outsourcing industry as an opportunity for us to help our employees, talent and stakeholders balance their work and life.
We respect and care deeply about them. We are committed to demonstrating a genuine interest and concern for our people. This breeds a relationship-focused organisation that would turn into a long, steadfast partnership. A partnership that revolves around trust and confidence. We believe each of can achieve great things; as a team, we can achieve the unimaginable!